No upcoming events at the moment
HOPE FELLOWSHIP CHURCH was created by God to lead all people everywhere into a growing life of hope in Jesus Christ furthering His Kingdom by bringing all people to an understanding of who God is while edifying people to bring them closer to God through His Word, Holy Spirit, love, and understanding.
1. From Substance of teaching - Committed to the Word of God
(Psalms 19:7-11; Jer. 23:29; I Thessalonians 2:13; 2 Timothy 1:13)

2. We are people of Faith
The church is an equipping center not an amusement park.

3. To Sincerity of living - Committed to life of Prayer, Evangelism, Fellowship and Service
(1 Peter 1:22-23; Acts 2:46; Ephesians 4:25; 1 Thessalonians 5:11; Hebrews 3:13)

a. In Prayer and Praise
(Acts 2:42; Psalms 103)

b. In Evangelism
(Matthew 28:19-20; 1 Corinthians 2:1-5)

c. In Fellowship
(Romans 1:11-12; Hebrews 10:24-25)

d. In care for others
(Galatians 5:13; James 1:27)
The church is a place of genuine living not external performing.

4. With Simplicity of Structure - Committed to emulating the New Testament Church's pristine and simple example of ministry
(Acts 2:42, 6:1-6)

The church is a living organism not a business, built on the Hope and faith we have in Christ Jesus.
(Romans 15:4, 1 Peter 1:3, Psalms 25:5)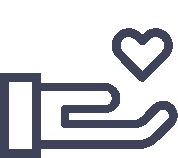 Church information
Sunday Worship 11:00 AM (Sunday School - 10:00 AM)
Worship Center and Mailing Address:
45150 Russell Branch Pkwy
Suite #202
Ashburn, VA 20147
​
​
Rev. Michael S. Mattar, Pastor
Rev. Claude Kikoni, Assistant Pastor